ADF Welding is dedicated to being a leader in Robotics and Industrial Automation. We have extensive experience in Robotic Programming, Service and Training. We can respond to your automation needs quickly because we are locally owned and have a fully functioning robotic lab at our facility.
We have committed ourselves to continuous training to ensure that our customers will be provided the latest technology available in the automation industry. We also provide preventative maintenance and service for all robotic manufacturers.
Robotics - Integration / Sales
ADF Welding is a Yaskawa Motoman Authorized Motoman Solution Provider (MSP). We are also Integrator/Service Provider for Miller Welding Automation (Panasonic Industrial Robots). As an Authorized Motoman Solution Provider, we specialize in:
Robotic Integration, Programming, Maintenance, Training, & Repairs
PLC & HMI Programming, Experience with Allen Bradley, Omron, Mitsubishi, & DirectLogic
Build & Upgrade Automated Control Systems
Welder Calibrations & Repairs
Here is an link to our affiliate webpage on the Yaskawa
Motoman website: CLICK HERE.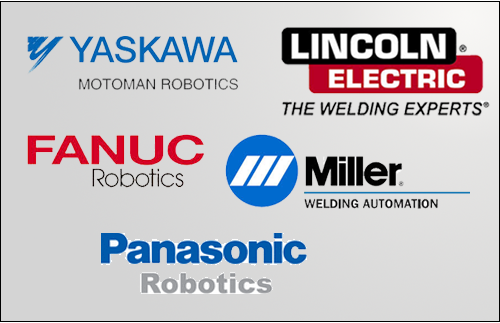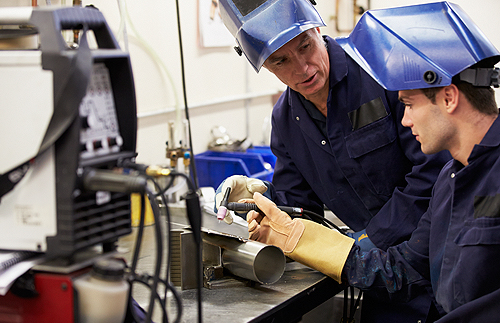 ADF offers a wide variety of training services to simplify your training needs. We offer training in many areas such as, Robotic Operator and Programming Training (beginning and advanced), MIG, STICK, TIG, and plasma operations.
We can write specific training syllabuses to meet customer individual training requirements. We also offer on-site training to reduce customer costs.
We are willing to provide on-site training any day of the week and on any shift to accommodate schedule requirements. We also provide training at our robotic facility, which provides a classroom environment with hands on demonstration and training. Please let us know how we can assist you with any of your training needs!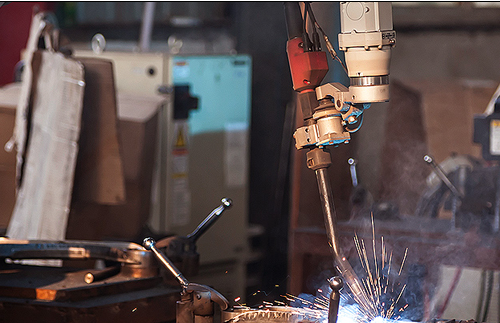 ADF is your source for all your Robotic and Automated Equipment Service needs. We have extensive experience in servicing and installing robotic equipment and the safety equipment and accessories you need to be fully automated and OSHA approved.
We not only Service/Install equipment purchased from ADF, but we service equipment and accessories acquired from other sources.
ADF offers programming from beginning to advanced including trouble shooting. We can provide programming and support for different processes such as robotic welding, spot welding, and material handling. We specialize in programming Motoman, Panasonic, Fanuc, and OTC robots. We can respond quickly to your programming needs no matter where your business is located!